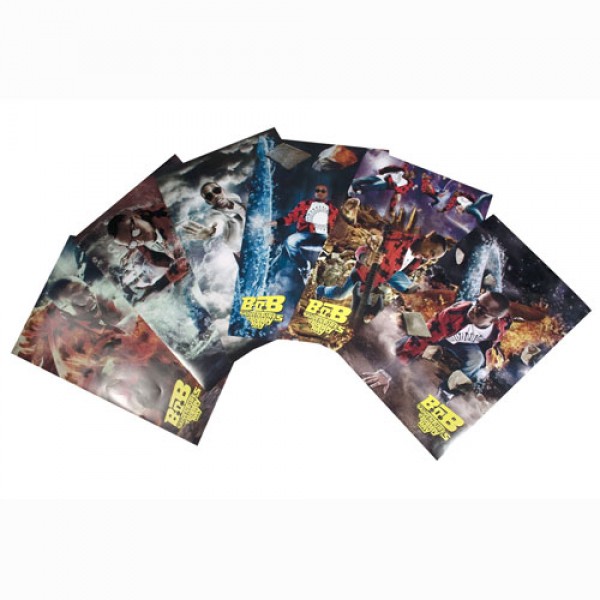 Click for larger image
Details

If you've got the B.o.B album (which we know you do), we know you've seen the killer artwork inside. And just like us, you thought to yourself…damn…I want those pictures on my bedroom wall. Wish granted. Pick up these hot posters of B.o.B on his soon to be legendary adventures through time and space. All posters are 11″x17″.
Please visit our FAQs page to see if your question has already been answered.

There is a link to our contact us form at the bottom if you still need your question answered.